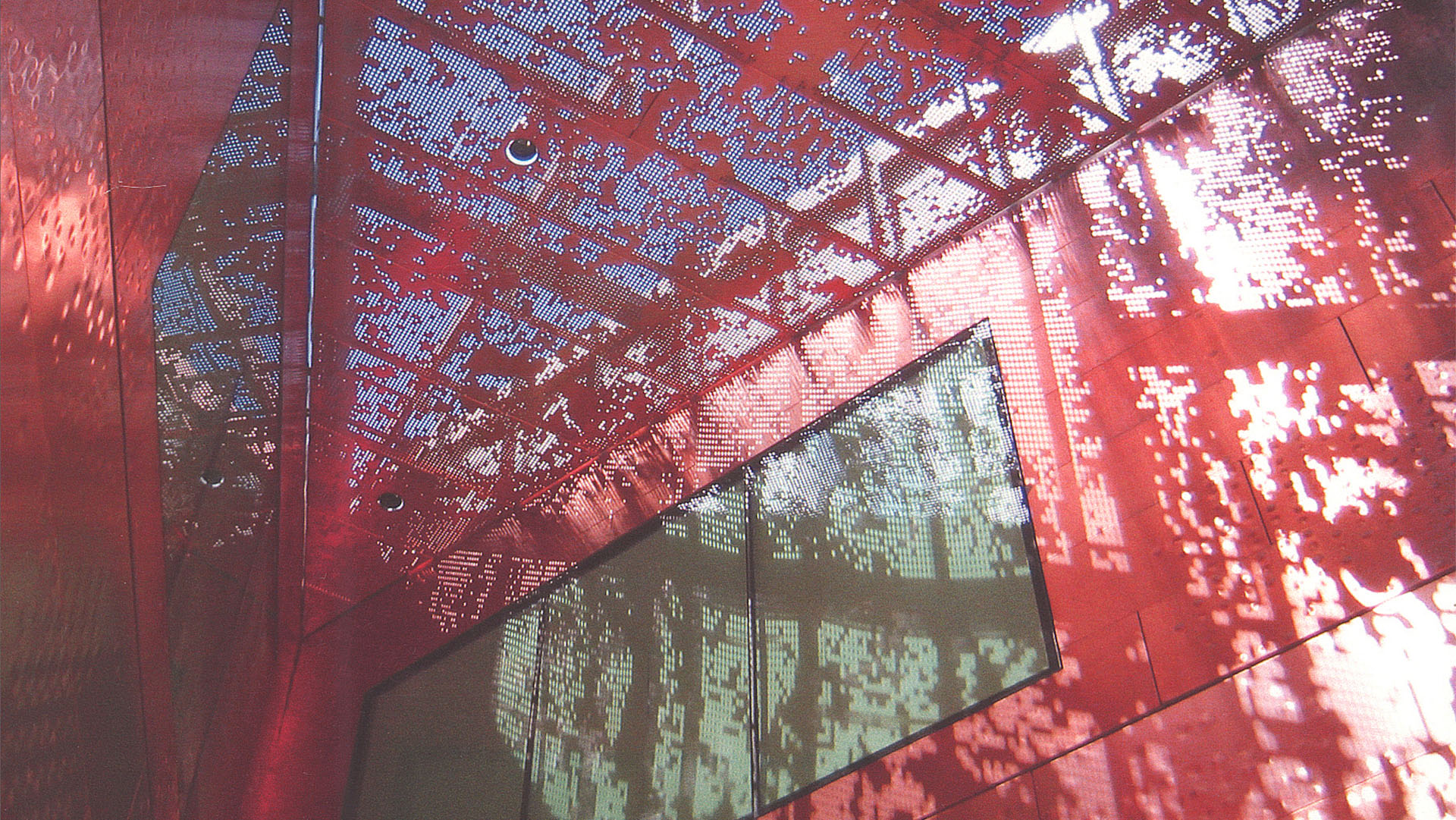 de young museum
History Reframed & Revitalized
Located in San Francisco's Golden Gate Park, the de Young Museum has been one of the city's staples for cultural exposition for over 100 years. In 2005, the museum was re-opened following the redesign led by principal architect FCA in collaboration with primary designers Herzog & de Meuron.
With approximately 300,000 sq. ft. of building space, the museum houses permanent collections, temporary exhibitions, a café, education areas, an auditorium, conservation facilities, and other art display areas. At the building's northeast corner is a prominent, 144-foot spiraled tower featuring a public observation floor which captures panoramic views of the Bay Area. The museum grounds feature multiple landscape experiences which incorporate historic elements from the former de Young. With three main levels and a nine-story tower, the building features a base-isolation foundation to reduce its vulnerability to future seismic events.
With a comparative reduction in building footprint to the former de Young, the new building gives back more than two acres of open space to Golden Gate Park. The building was designed to coalesce with its surroundings through its material qualities and landscape design.
Location
San Francisco, California
Status
Completed 2005
Size
300,000 gross square feet
Services
Architecture
Interior Design
Construction Management
Project Features
9-Story Education Tower
Base Isolation
Naturally Lit Galleries
Auditorium
Cost
$135 Million
Awards
2006 Excellence in Architecture: Civic Achievement Award, AIA
2006 Barrier-Free American Award, Paralyzed Veterans of America
2006 American Architecture Award
Chicago Athenaeum, Museum of Architecture and Design
2006 Signage and Environmental Graphic Design Award
2005 One of "The World's 12 Best New Buildings" of 2005