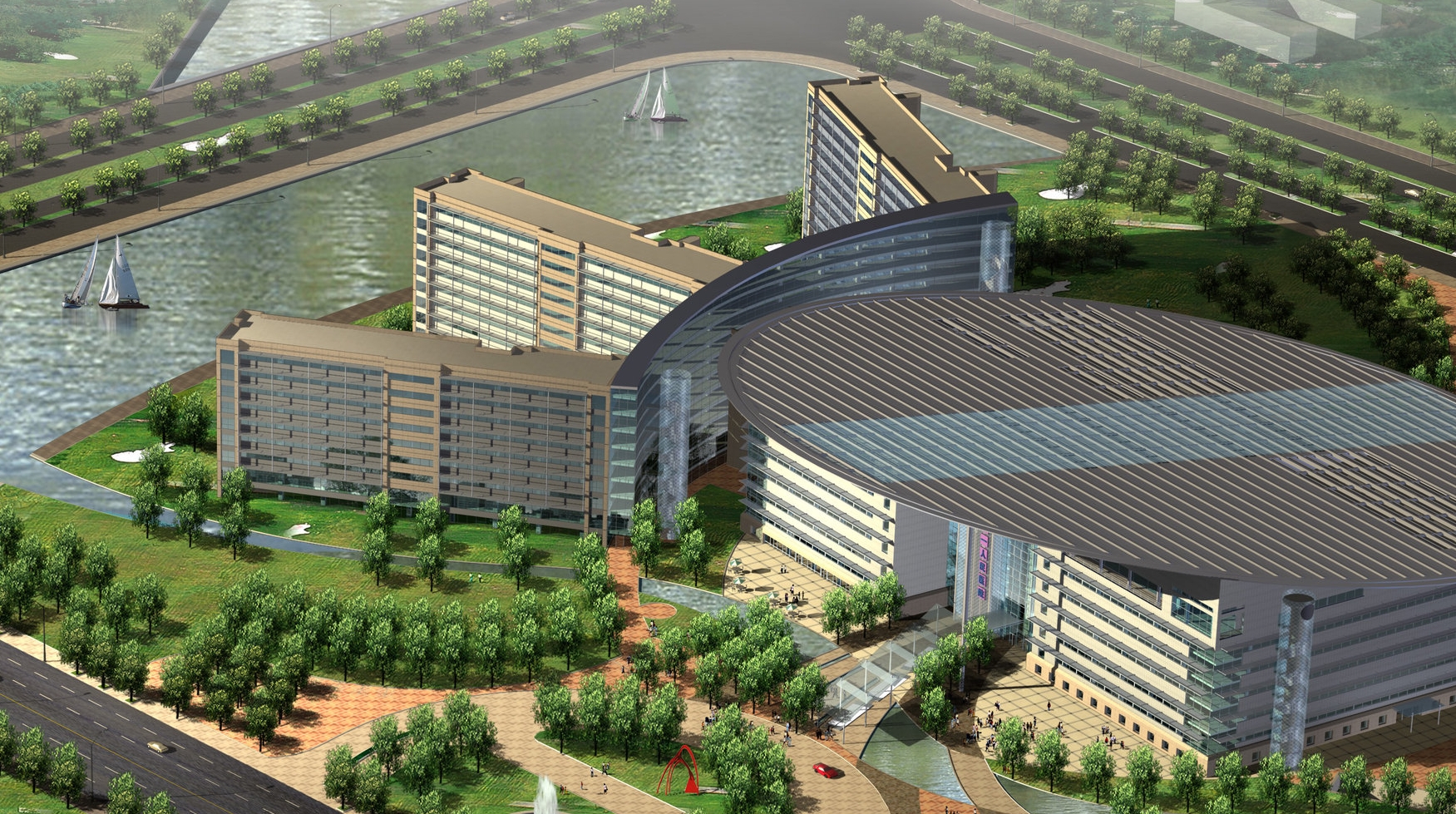 First People's Hospital - Shanghai
The City of Shanghai dedicated a 67-acre site for a modern hospital campus featuring the latest hospital planning concepts and technology. At over 1.5 million GSF, the campus required a nucleus consisting of the Main Hospital Building and the adjacent Patient Bed Towers. FCA designed the Main Hospital Building in two halves, one serving diagnostic services and the other for treatment. A circular roof supported by a curved truss system and clad in solar panels floats above the offset halves, forming a large seven-story atrium that is the focal point of the campus.
The Patient Bed Towers radiate from the center along a transparent circulation spine, imparting a strong sense of orientation and connection to the Main Hospital Building, while reducing the travel distance from diagnostic and treatment areas. Program features included 2,100 Patient Beds, 41 Operating Rooms, 371 Exam Rooms, and 27 Treatment Rooms. The exam and treatment rooms were standardized to accommodate varying functions and procedures, and the public spaces and circulation were separated from staff and service areas for safety and enhanced wayfinding.
Location
Shanghai, China
Status
Completed 2001
Size
1,564,000 gross square feet
Services
Programming
Master Planning
Architecture
Project Features
Emergency Rooms
Patient Bed Towers
Intensive Care Unit
Operating Rooms
Awards
2002 California Design Award, SARA
2002 New York Design Award, SARA
2002 National Design Award, SARA
2003 AIA Health Facilities Review