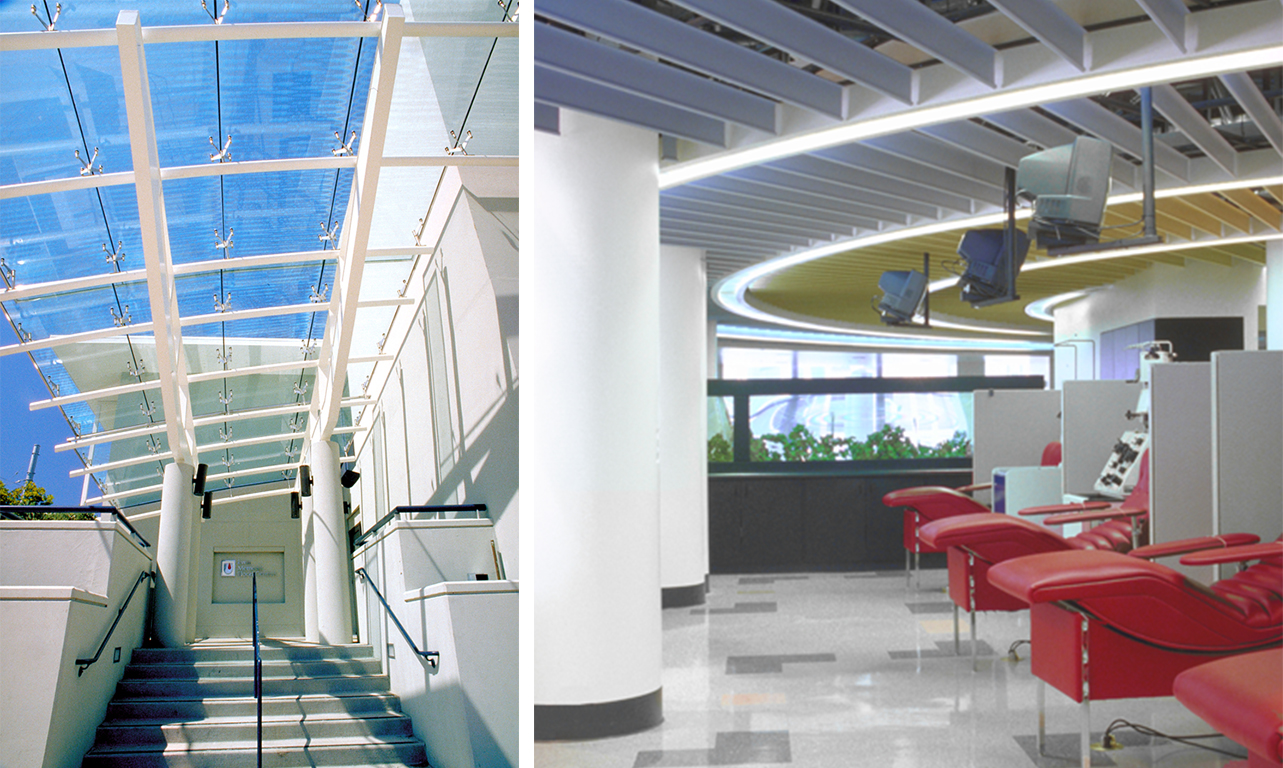 IRWIN MEMORIAL BLOOD CENTER
The Irwin Memorial Blood Center (IMBC) alteration and expansion program consists of three major components: the renovation of the first floor of IMBC; the expansion of IMBC into the adjacent San Francisco Medical Society (SFMS); and the structural upgrade of the entire structure to meet present code requirements for seismic resistance. The expansion project included the construction of a new structural slab within the existing auditorium of the adjacent SFMS. The design scope included the addition of conference / support rooms and offices.
Three phases allowed the IMBC to remain operational during construction. The arc of the exterior glass canopy visually ties the entrances of IMBC and SFMS together. The ceiling in the reception area is curved and stepped in concentric circles, utilized for a sense of wayfinding to the donor areas. Curved glass panels, indirect cove lighting, and warm accent colors within the building's public areas create a serene, relaxing environment for both staff and donors alike.
Location
San Francisco, California
Status
Completed 1995
Size
34,300 gross square feet
Services
Architecture
Interior Design
Construction Management
Project Features
Renovation | Expansion
Structural Upgrade
Conference | Support Spaces
Donor Staging | Collection
Cost
$5.1 Million
Awards
1997 National Design Award, SARA