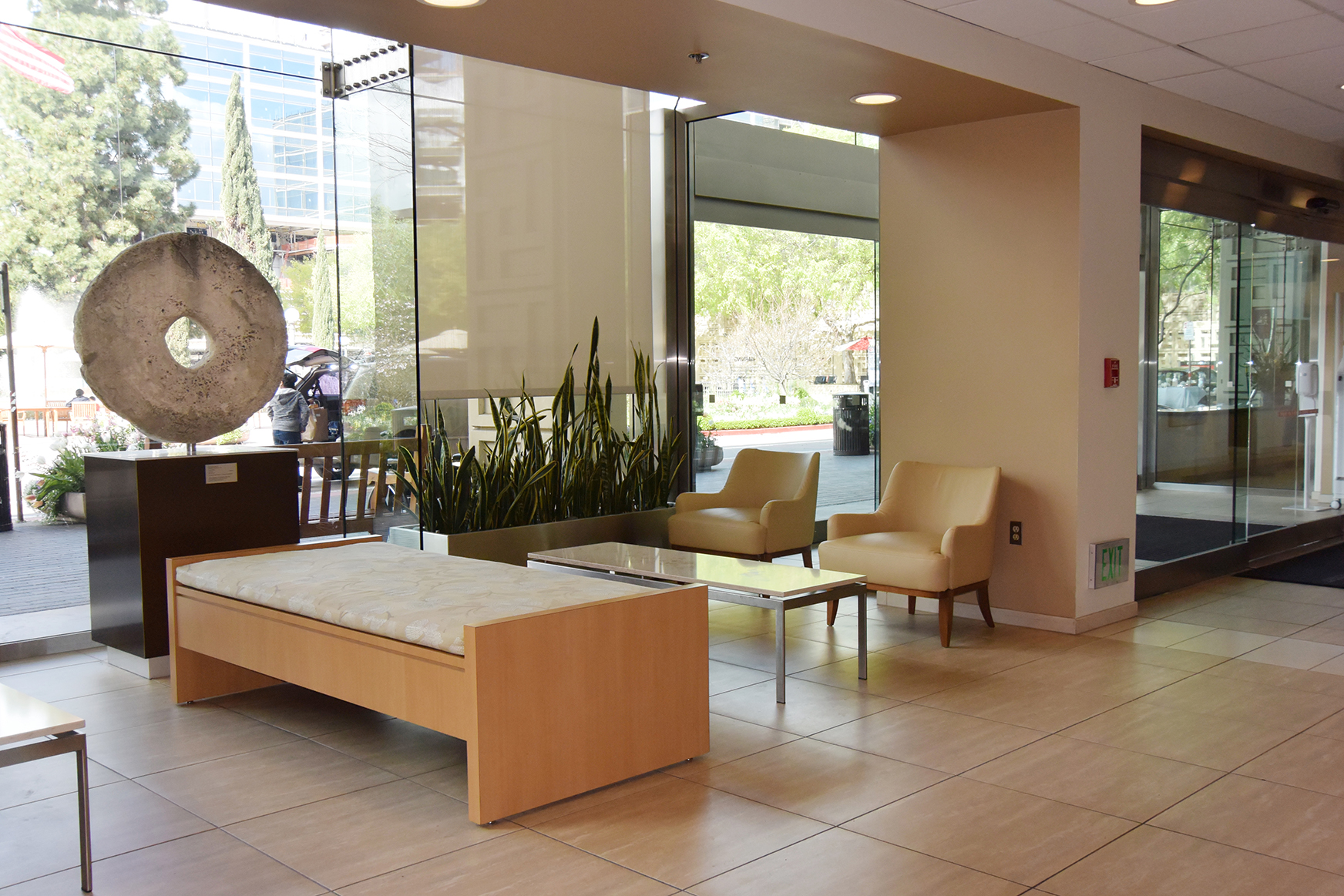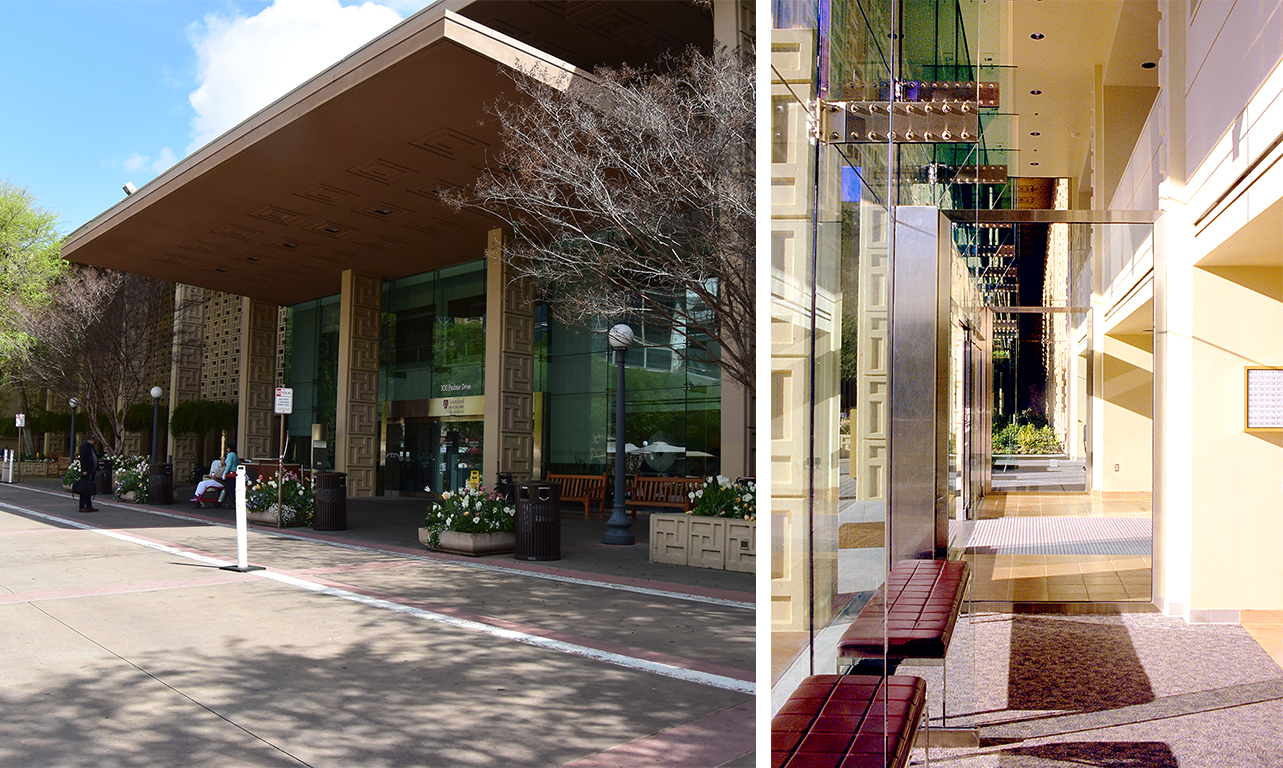 STANFORD UNIVERSITY MEDICAL CENTER - ENTRANCE, LOBBY, & PHARMACY RENOVATION
The renovation of Stanford University Medical Center entrance included the design of a new front entry and renovation of the existing main lobby and pharmacy. The program required the renovation to be sensitive to the historic nature of the existing medical center, originally designed by Edward Durrell Stone in the early 1960's, while also providing a contemporary update and more defined the entrance.
The building's original, more austere entrance was completely transformed and pushed forward by five feet, creating a two-story glass atrium, with a 30 foot, cantilevered canopy overhang. The materiality, color and pattern of the new canopy match the pattern and texture of the existing façade, creating a smooth visual transition, which frames the new entrance in relation to the existing building. Large laminated glass panels at the atrium helped define the entrance, and maximized natural light within the lobby. The resultant design presents a striking and inviting appearance, despite being constrained by tight physical parameters.
Location
Palo Alto, California
Status
Completed 1998
Services
Architecture
Interior Design
Construction Management
Project Features
Cantilevered Canopy
Glass Atrium
Historically Sensitive
Natural Lighting
Cost
$1.5 Million
Awards
1999 California Design Award, SARA
1999 New York Design Award, SARA